RENO (Sept. 13) – Racing Preview this week highlights the major event in our area plus regional events both here and in Northern California. Also included is TV and what is streaming on the Internet are also covered.
Here in this area the biggest event are the annual National Championship Air Races, the only event on the planet where pilots go head-to-head and race each other around a marked course.
Steven Hinton put down what was thought was the fastest Unlimited qualifying lap on Tuesday when he posted a speed of 479.364 miles an hour. Looked like it might hold after an afternoon storm called off qualifying the other fast mover, a P-51 named Strega.
Then on Wednesday morning during the final qualifying session pilot James Consalvi flew Strega to the fastest lap of 484.724 miles an hour. Now the stage is set for these two championship winning air craft to face off when the begin their races either on Friday or Saturday and go for the title in Sunday's Gold race.
For those not familiar with Air Racing the course is marked by pylons and most racing is done at no more than 50 feet off the deck.
REPORTER'S NOTE: At the end of this article I am attaching the Air Races schedule for the weekend. Remember this might change so allow some lee way for times. For further information please go to www.airrace.org.
There is also a bunch of racing on the ground this weekend as well.
On Friday, starting at 7 p.m. Winnemucca Regional Speedway will host an oval track race then Saturday, starting at 7 p.m. Lovelock Speedway will also host a race.
To the south Tonopah Speedway will be in action, starting at 7 p.m. Saturday. American Valley Speedway in Quincy, California has canceled their race set for this Saturday.
Area drag race fans can enjoy the final full weekend of action at Top Gun Raceway, located south of Fallon. The action begins with Five Dollar Friday from 5 until 10 p.m.
Saturday, starting at 9:30 a.m. will have the Summit Series ET #10, Junior Dragster #10 and an NHRA All Access Top Gunner Shoot-Out. Sunday starts at the same time and had round #11 of the ET and Junior series as well as the NHRA King of the Track competition.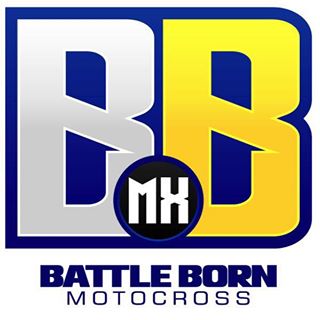 Battle Born MX is starting the fall motocross season this weekend out in Winnemucca. Saturday is for practice and Sunday is when the racing will commence.
REPORTER'S NOTE: If you heard Teresa's Garage on Tuesday I used the wrong schedule for the tracks in Northern California. Here are their schedules for this coming weekend. I apologize for any confusion.
Over in Northern California the Prairie City is closed until October as the course gets ready for a major event at the end of the month.
Riverfront will have a practice session Thursday from 5 until 10 p.m. then from Friday through Sunday is hosting an OTHG National event. For further information on the times please call 775-265-RACE.
And E Street MX Park is open for practice from 9 a.m. until 2 p.m., on both tracks, Saturday and Sunday.
Two major racing series are starting their final races of the season while another will close out its season this weekend. And these events can be seen over in TV Land.
Thursday begins when NBC Sports airs NASCAR America followed at 3 p.m. on Fox Sports 1 with NASCAR Racehub.
Then at 5 p.m. Fox Sports 1 has the ARCA race from Chicagoland Speedway followed, at 7 p.m. on NBC Sports with an American Flat Track event.
Friday starts very early at 5:30 a.m. as NBC Sports airs the Formula One practice session from Singapore.
Practice sessions for NASCAR start at 9:30 a.m. and are shown on NBC Sports. At 5:30 p.m. Fox Sports airs the Camping World Truck Series race from Chicagoland.
NHRA is also beginning its countdown to the championships with Fox Sports 1 showing their qualifying sessions from Charlotte, North Carolina. Finally starting at 7 p.m. NBC Sports has two American Flat Track motorcycle races.
Saturday begins at 9:30 a.m. on NBC Sports with Xfinity practice, qualifying then the race begins at 12:30 a.m. from Chicagoland.
For two wheel fans the beINSports channel has a FIM Superbike event starting at 9:30 a.m. and followed by Moto America.
Over on the Internet www.fanchoice.tv starts Saturday at 4:20 a.m. with the Elite 2 race from the NASCAR Euro Series, which is also winding down. Then starting at 4 p.m. races will be streamed from langely Speedway, Salina High Banks and Tucson Speedway.
Sunday begins early as NBC Sports broadcast the Formula One race from Singapore starting at 4:30 a.m.
Over on beINSports they air the FIM Superbike race starting at 7 a.m. then at 12:45 p.m. have Moto America.
The Monster Energy NASCAR Cup event from Chicagoland begins at noon on NBC Sports and starts this year's Play Offs.
The NHRA finals on Fox Sports 1 will start at 11:30 a.m. from the Carolina Nationals and at 3:30 p.m. NBC Sports has the final Indy Car race from Sonoma Raceway.
That's it for this week. If you want to see raw speed then the Air Races is the place to be.
But no matter what one is a fan of, try and get out to see a race live. There is nothing like it for speed, color and excitement.
And please remember all times given are for the Pacific Time Zone.
If you enjoyed this article please "like," and share it as widely as possible. Comments are welcome.
Subscribers have articles posted to their inbox as soon as they are on the site.
We now have five very appreciated sponsors that are helping support this site. Please patronize them as they support your sport.
Our newest is Big Valley Honda and is the first dealer we have as a sponsor. They sell everything from motorcycles, UTV's, ATV's and about anything else things one could want.
They are located at 2225 Market Street in Reno and their website is www.bigvalleyhonda.com and they have a Face Book page, www.facebook.com/bigvalleyhondareno.
Our first sponsor is a full service motorcycle shop, Reno Motorsports and they too have a full service shop as well as about anything a rider could want.
They are located at 964 Terminal way, by Mill Street and their website is, www.rms-renomotorsports.com.
Sponsor PJ & Co Restaurant and Saloon located at 1590 Wells Avenue in Reno is familiar to most in the riding lifestyle.
Good food, great place and they have Bike Night every Wednesday. For further information please check their website at, www.pjandco.net.
Concours Body Shop, owned by racer and race supporter Gil Grieve, is a business doing quality repair work on cars and trucks.
The business is located at 240 Telegraph Street in Reno and their website is, www.concoursbodyshop.net.
If you are into karting or want the most cost effective way to start racing then check out Nevada Kart Sport, our only full service kart shop in this region.
They are located at 1220 E. Greg Street in Sparks and their website is, www.nevadakartsport.com.
Have a business targeted toward the motorcycle, motorsport or off road demographic? Well we are looking for more sponsors.
You can contact us either through the comment section of the site or our Face Book page.
AIR RACE SCHEDULE (Subject to change):